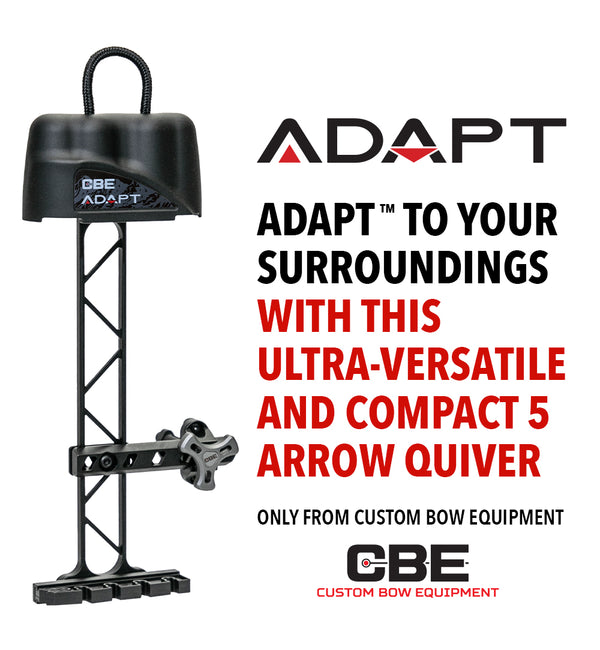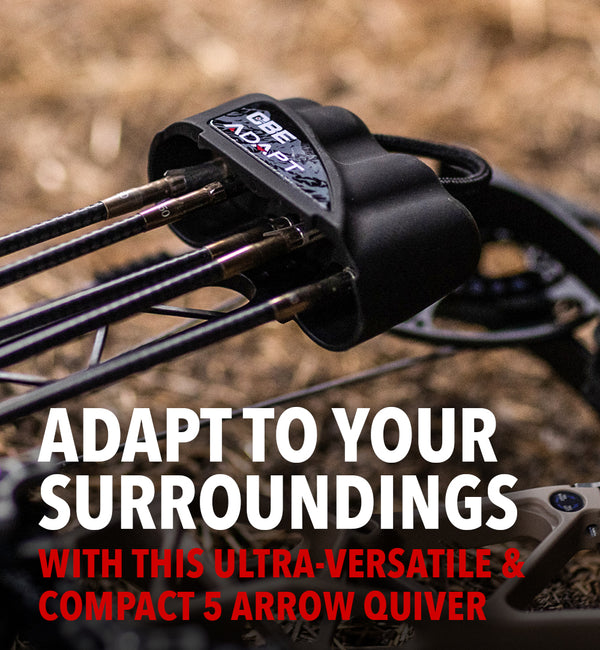 ADAPT TO YOUR SURROUNDINGS WITH THIS ULTRA-VERSATILE AND COMPACT 5 ARROW QUIVER

With massive vertical and horizontal adjustment options, the CBE® Adapt™ allows the hunter to create custom & compact containment. The rear facing arrow ensures quick access, while the dovetail mount and hood loop allows for easy removal and storage. At just 9.5 ounces, the CBE® Adapt™ features a lightweight yet sturdy design with full containment for both fixed and mechanical broadheads.
Features:
• 5 Arrow Gripper with One Rear Facing Arrow for Quick Access
• Dovetail Mount with Nearly 1" of Additional Horizontal Adjustment; Spacers Included for Even Greater Adjustment
• 7.5" of Vertical Adjustment
• Weighs Just 9.5 oz with Machined Aluminum Frame
• Brackets (Included) Allow Mounting to Either Sight or Riser
• Easily Remove & Hang with Dovetail Mount & Attached Hood Loop
• Accommodates Fixed & Mechanical Broadheads and All Arrow Diameters

Best Bowquiver!!
By far - best bowquiver out there! All metal construction! Effortless on off! Quiet! Loop for hang up! Any size arrow ! I've bowhunted 45 yrs!!
Adapt Quiver
Great product! Mounts quickly and has multiple options to fit most any compound bow.