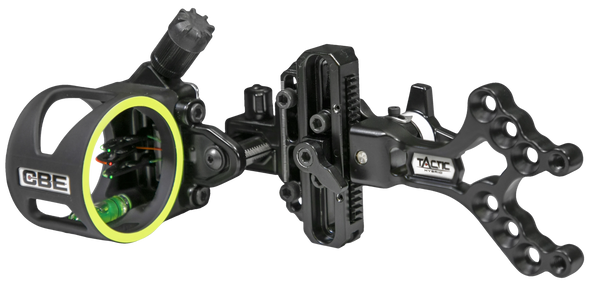 Smart mount multi-positioning mounting holes
Elevation gang adjustment with visual laser engraved markings
Micro windage gang adjustment with visual laser engraved markings
Available with a 1-pin or 3-pin housing with .019" Blade pins
Ability to set a floating pin with a rapid stop
Fiber management system for even brighter pins and better protection with 12" of fiber
Laser marked hashes for visual aid during pin adjustment
Ambidextrous design
Rheostat sight light included
Sight scales included
Product Weight: 9.8 ounces
Find the most up-to-date instructions for your new CBE Tactic Hybrid here.
Great!!!!!
Easy to setup and easier to shoot love it for hunting and target .
Grate sight
Shot this sight for over a year soild and reliable
Tactic hybid
Great sight and the price makes it even better. I like it better than my excel that cost three times as much.
Amazing Sight
Proably one of the best sights i have ever bought! Easy to use and super accurate just waiting on the correct sight tapes to arrive in the mail! But no big deal! Love love love this sight!