Sight Tapes with Laser Engraved Scale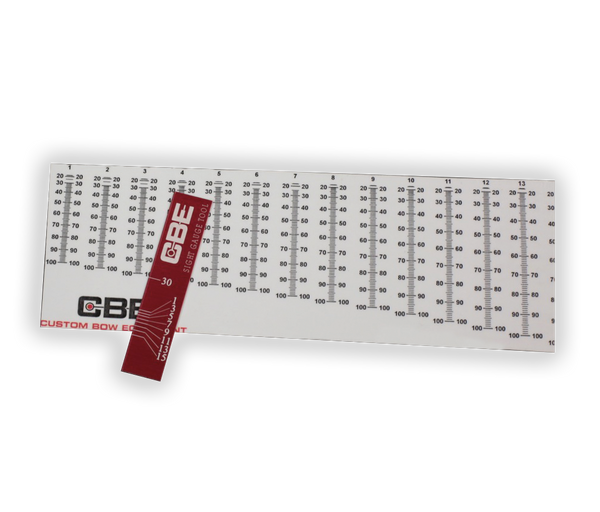 This sight tape is compatible with all hybrid sights as well as the CBE Vertex & Elevate. Tape is also compatible with any competitor sights that accept a sight scale.
NOT compatible with the CBE Tactic
Provides accurate marks for distances out to 100 yards

Simply sight in at distances of 30 and 60 yards and use the gauge to determine the proper scale

Laser engraved sight scale included
I didn't read the fine print
I ordered sight tapes but did not read that the CBE tactic would not be applicable to the sights that I ordered. overall good people and quality just ordered the wrong thing.
IQ Pro Hunter
This sight doesn't come with, nor offer, lined tape. These CBE tapes worked perfectly.
Excellent
Fast and exactly what was advertised.
Thanks
Great sight tapes
Have used these many times over the years on many sights and they hold up great.