Foley, Alabama hosted the kickoff Archery Shooters Association (ASA) event of the year where Scott Archery and Custom Bow Equipment pro shooters Justin Hannah, Emily McCarthy and Tommy Gomez impressed with podium finishes.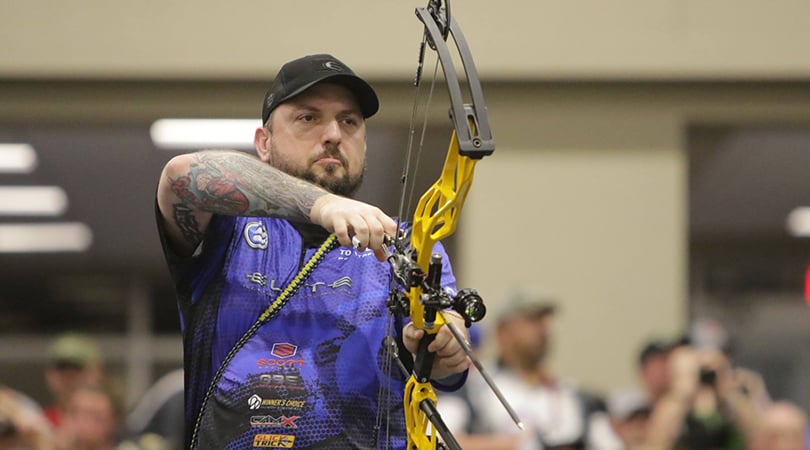 Coming off a successful 2018 where he was named Shooter of the Year in the Men's Known Pro class, Justin Hannah delivered a solid performance on the first day of shooting, followed by an even more impressive Saturday score that earned him a spot in the shoot down. Shooting his Scott Longhorn Pro and CBE Vertex, Hannah placed second for the weekend.
In the same class shooting for Scott and CBE and landing in the top 10 were Chance Beaubouef (5th), Jase Boils (7th), Dave Rose (8th) and Junior Sizemore (10th).
Shooting her Scott Mini Advantage and CBE Vertex in the Women's Pro class, Emily McCarthy finished third for the weekend.
"This weekend I feel like my equipment helped carry me to a podium finish," said McCarthy. "Even though it was the first 3D tournament of the year, and my nerves were amped up, my release still felt smooth and effortless through the shot."
No stranger to the coveted Men's Pro shoot down, Scott and CBE's Tommy Gomez fought for a spot in the top five after the first day of shooting, and followed through with a commanding 20 targets on Saturday to earn a spot in the shoot down. There, shooting his Scott Sigma, he landed in third place.
"This weekend was an extremely positive and impressive weekend for all Scott Archery and Custom Bow Equipment shooters," said Darrin Christenberry, pro staff manager. "Not only did our pro staff shine, but our new contingency program kicked off with more than 130 new registrants and 19 (to date) qualifiers for the weekend."