Custom Bow Equipment further expands their popular line of affordable bow sights at the 2020 ATA Show in Indianapolis with the new Tactic Hybrid sight.
The Tactic series of sights – available from the name trusted by archery professionals around the world – delivers features even the most demanding bowhunter needs in a compact, lightweight, and versatile package.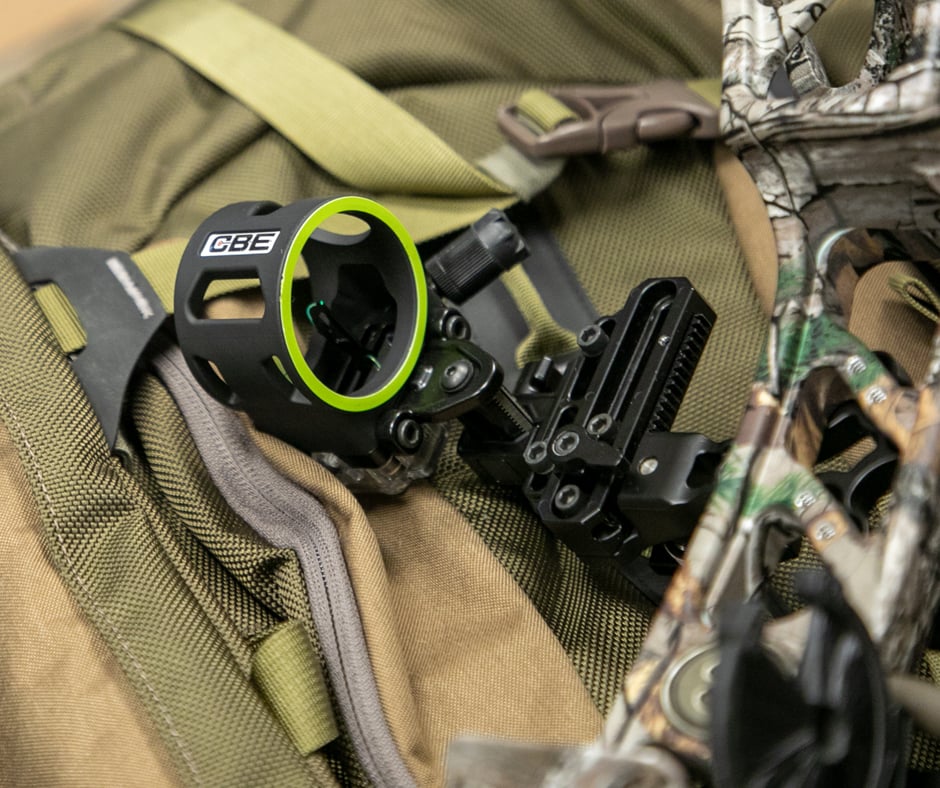 New for 2020, the Tactic Hybrid sight delivers the features of a movable pin sight in an affordable package. Featuring an ultra-light and compact design, the Tactic Hybrid also includes Smart-Mount™ multi-positioning mounting holes. The HybridDrive elevation adjustment features a quick lockdown to make sure your scope housing stays where you want it. The elevation gang adjustment and micro-adjustable windage adjustments both feature laser-engraved alignment marks. Super bright, 0.019" blade-style pins and an included rheostat sight light means that shooting in low-light conditions are easier than ever.
Among the most exciting new features on the Tactic Hybrid include the use of the RapidStop – making it easy and fast to get back to a known location (20-yards, for example) without having to take your eyes off of your target.
Available in either 1-pin or 3-pin configurations, the Tactic Hybrid has a retail price of just $119.99 and $129.00 respectively.
The entire lineup of 2020 products from Custom Bow Equipment will be available for dealer review at booth 119 at the 2020 ATA Show in Indianapolis. For consumers, CBE products are available at local dealers across the country. To see if your local archery pro shop carries CBE products, visit https://www.custombowequipment.com/pages/dealers
Visit your local archery pro shop to learn more about CBE products, or visit www.custombowequipment.com. Follow CBE on Facebook, Instagram, and Twitter, and subscribe on YouTube by searching Custom Bow Equipment.