Rounding out an impressive year as World Archery's most decorated archer, Scott Archery and Custom Bow Equipment's Braden Gellenthien brought home yet another piece of hardware with his gold medal finish in Rome at the second Indoor World Series tournament.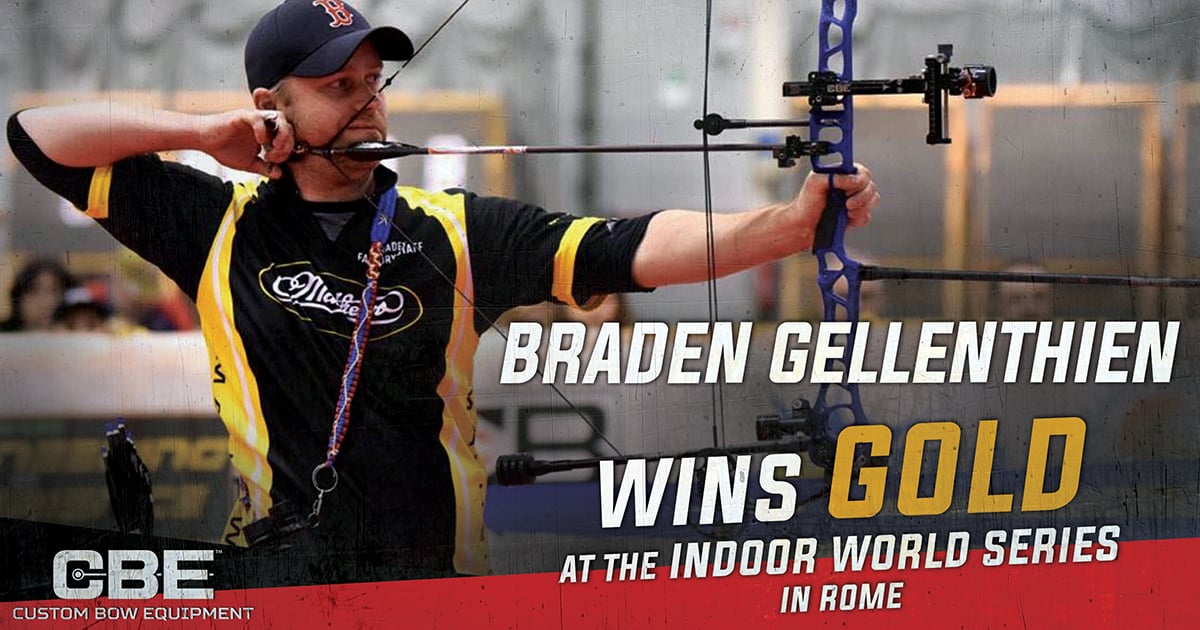 Qualifying fourth amongst the world's best with a 595, Gellenthien bested Kris Schaff with the highest scoring match of the day in the semifinals with a perfect 150 to advance to the gold medal match. There, a single arrow 148-148 shoot off determined Gellenthien the victor with a perfect 10.
"Comfort and precision are the name of the game when it comes to high level archery competitions. Scott releases and CBE sights provide me with exactly that," said Gellenthien. "The confidence I have in these products helps me to compete at my very best - allowing me to focus on the game while Scott and CBE take care of the rest!"
Gellenthien will head to the Iowa ProAm, followed soon after by the third indoor stage in Nimes, France, where over 1,200 archers are expected to compete for top honors.
"Braden continues his international dominance with another gold medal finish, and we couldn't be more proud of him at Scott and CBE," said Darrin Christenberry, pro staff manager. "Finishing the 2018 season on such a high note can only mean incredible things for what's to come in 2019."