The first stage of the World Cup concluded in Medellin, Colombia with hardware being added to Scott Archery and Custom Bow Equipment shooter, Braden Gellenthien and JP Boulch's mantles, while thousands of miles away Jacob Marlow and Emily McCarthy competed to podium finishes at the third Archery Shooters Association tournament of the year in Paris, Texas.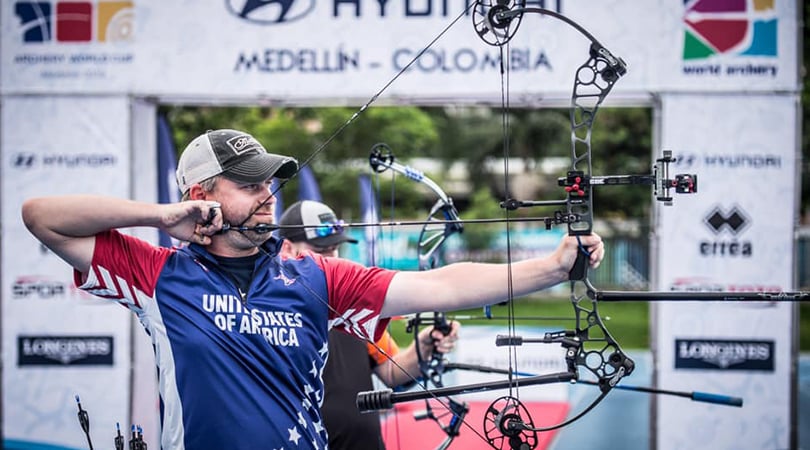 Photo via USA Archery
World Archery veteran and "Most Decorated Archer in World Cup History," Gellenthien, shooting the Scott Black Hole, Sigma and CBE Vertex, found his groove after qualifications in match play, dropping two 150-rounds to secure a spot in the gold medal match against the Netherland's Mike Schloesser where he took second place. Shooting the new Scott Ascent and Vertex 3D Micro was France's JP Boulch who took the bronze medal.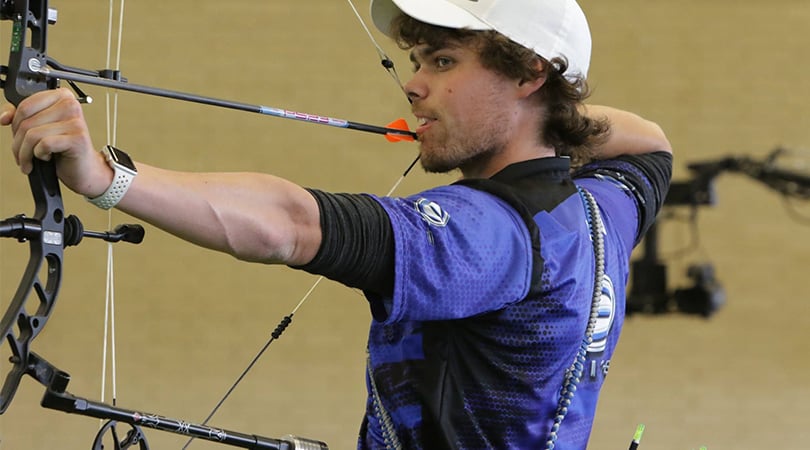 Photo via Competition Archery Media
Shooting a personal best first round of 30-up in Paris, Texas on Friday, Jacob Marlow (Scott Longhorn) finished Saturday's final 20 targets strong for a spot in the Known Pro shootdown. There, he bested his opponents and finished in first place.
With similar success, Emily McCarthy (Scott Ascent, CBE Vertex) finished the first 20 targets in second place in the Women's Pro class, shot strong on the final 20 to secure a 2-point, first place lead heading into the shootdown where she ultimately placed in second for the weekend.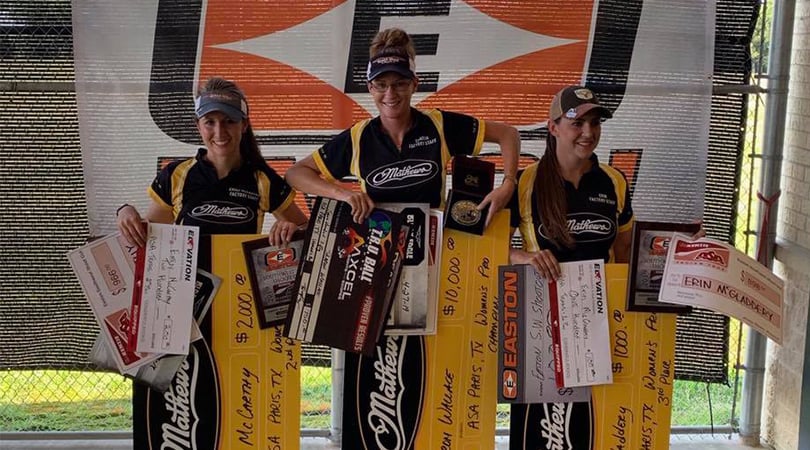 "Last week I made the decision to use my Scott Ascent at the next ASA, knowing the only way to judge how well a piece of equipment is going to work for me is to put it under real tournament pressure," said McCarthy. "After two days of competing, I found myself leading the tournament going into the shootdown, and while I misjudged a few targets, I couldn't be happier about my decision to switch to this release – it's such a smooth feeling hinge. I wish every piece of new equipment was this easy to set up and transition to!"
Scott and CBE shooters Nathan Brooks (8th) and Chris Hacker (4th) finished in the top ten of their respective classes for the weekend. McCarthy, Marlow, Hacker, Chance Beaubouef, Garrett Ayersman, Joseph Goza and Jase Boils are all in the hunt for a Shooter of the Year title with two tournaments remaining on the ASA circuit.
"Scott Archery and CBE have some really talented shooters," said Darrin Christenberry, Scott/CBE pro staff manager. "No matter what archery venue, they are finding themselves on the podiums with these products and it's great to see their continued success."