Custom Bow Equipment launches a new sight series adding to the TREK lineup, which has quickly become the industry leader in premium hunting sights. The all-new TREK Vertical Series brings 3 new sight configurations into the TREK lineup - the TREK 2V, TREK PRO 2V, and TREK PRO 3V. Custom Bow Equipment seeks to create long-lasting legacies through its product offerings. It only made sense to continue the evolution of this series by expanding from its tried-and-true original design to bring a new vertical pin variation to the market.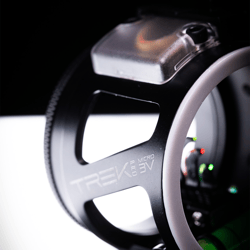 The new Trek Vertical Series brings you the clear picture you've been looking for with a compact vertical pin design — creating more space for you to aim with fewer distractions in your sight picture. The 2V sights feature a single vertical pin with two fiber optic aiming points at a fixed gap for ultimate visibility and functionality. The 3V PRO sight features three vertical pins, including a fixed-position middle pin and micro-adjustable first and third pins. The PRO versions of both sights offer the ability to add a lens or sunshade and include a sliding rheostat cover for adjusting the brightness of your pins.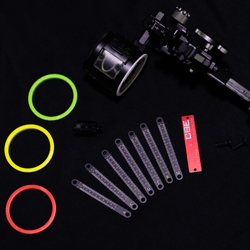 The Redesigned machined aluminum scope housings of the TREK Vertical Series accept the CBE Peep alignment rings and include 4 different colors to choose from. Rheostat sight lights are included on the new sights, as well as the ability to modify them to the CBE Picatinny (CBE-AC-PMA) or CBE Bridge Lock (CBE-AC-BLD) adapters. The new TREK Vertical sights are available in .01" or .019" fiber pins and in Right- or Left-hand configurations.
Including the signature CBE Hybrid Drive system with a hard stop, 1st, 2nd, and 3rd axis adjustments, micro windage, laser engraved sight scales, and NOW the option for vertical multi-pins — the new TREK sight lineup offers the ultimate versatility and flexibility in a premium hunting sight.
See the TREK PRO VERTICAL SERIES in person at your local dealer. Learn more about the TREK PRO VERTICAL SERIES.